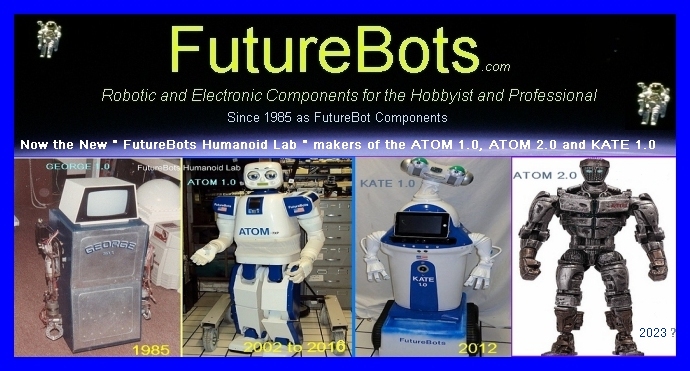 Day view on Jan. 1, 2010
the first advanced Humanoid robot called ATOM in the USA.
---
First Full-Sized Humanoid Robot in the United States, and is the first self contained Humanoid robot made in the USA by Dan Mathias a Robot Scientist.
The ATOM humanoid robot an almost 8 year project powered by the VIA Nano, Intel Atom and i5 processors and Microsoft 7e - XPe and Java C++ for AI and many Atmel and Microchip CPUs also.
Please help if you can with your money donations below at the bottom of page. Help me finish this very hard to build humanoid robot project, become a silent person or tech donation partner in this great humanoid project. Help me bring technology to the USA and the world.
---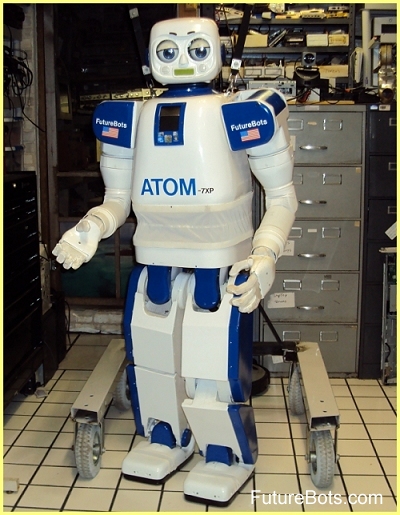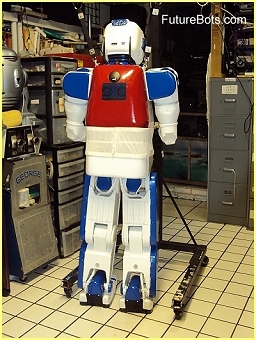 January 1, 2010 from the FutureBots labs an 8 year secret project the ATOM-7xp
---
Please, I need your Help,
become a silent or not silent tech partner.
I'm a small business owner with a big dream, a robot engineer of one.
I have NO big companies or Universities behind me to help yet.

Donate what you can 100 dollars or a 5 million dollars, it's up to you, we need your help with the project and future projects.

---
Technology Money & Equipment Doner Sponsors
Wanted Wish List.
---
We need a monetary donation of 5 million dollars for a lab building,
equipment, hiring enginners.

---

Need a lab location donated on the East Coast with property. Taxes paid for 3 to 5 years
or a monetary donation of 3 million for a lab.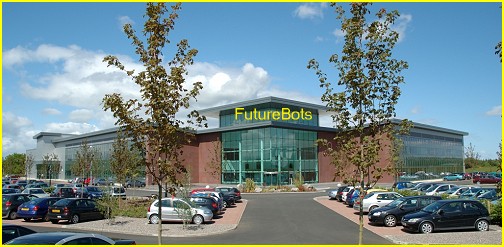 ---

2010 Ford Transit Connect 4dr Wgn XLT will do to transport the robot.
---
---

or a Dodge Sprinter Van will do to transport the robot.
---
---
Please help me and ATOM-7xp if you can by donating money to help finish building ATOM-7xp robot and pay my lab over head for further robot research funding, any amount from a dollar to what ever. These are tough financial times for building such advanced robot systems, and any amount small or large will help. When you're working on this tough project with just 1 person and my cat in a lab, I wish I had 30 engineers and millions of dollars, will maybe 10 smart engineers and 10 million dollars to build even more advanced Humanoid robots for the USA.


Just remember Microsoft, Intel, HP, Solitron, and Apple to name a few started out with just a one or two people with a dream to better the USA and the world.
Thanks so much!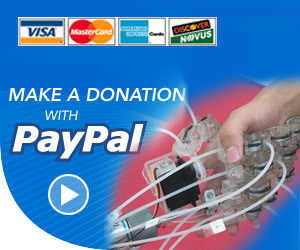 ---
ATOM-7xp Humanoid robot project Parts Doners
INTEL i5 system and a ADVANTECH ATOM mother boards- ADVANTECH

ROBOREALM - Software ROBOREALM Vision Software.
---
Future-Bot Components
© 1985 - 2013 Future-Bot Components